Craving to try some Punjabi food from the best bakery in Calgary? If yes, then you can think of placing an order from Bombay Bakery, as they have numerous options available to deliver the best taste to everyone. But, at the same time, people want to know why they should prefer to order from that bakery. To let them know about those reasons, we are here with this blog.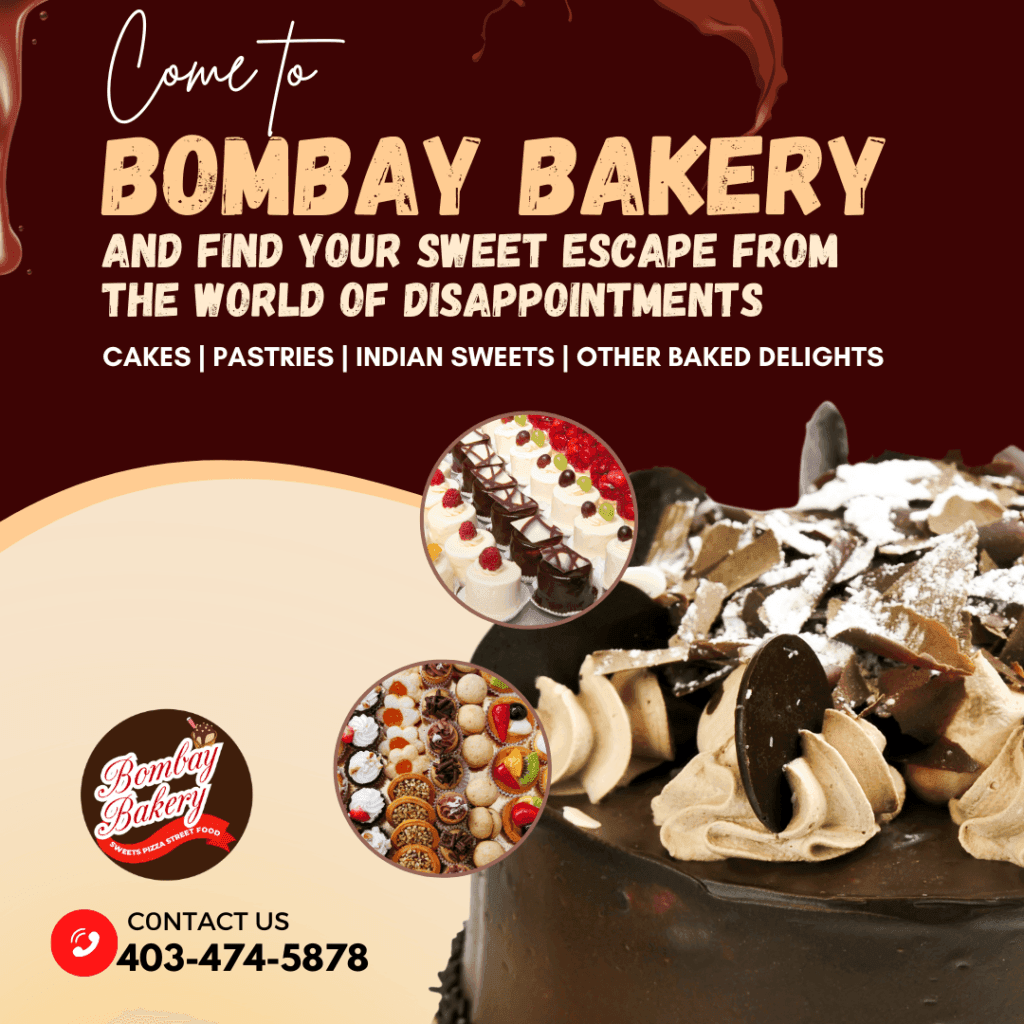 Through this, everyone will get an idea about the fascinating reasons that attract them towards ordering Punjabi food from that bakery for any of their celebrations or parties. So, let's start by knowing about them:
1. Fusion Option
The most common and important reason that attracts everyone towards ordering Punjabi food from the bakery for their next party is the availability of fusion options. This means that instead of sticking to the regular options, people can even order them in fusion, like with dal, dry veggies, and others. So, in order to have the best experience with better taste, people can place their order from our bakery, which even has various curry options available.
2. Special Occasion Treat
If anyone is thinking of having a proper breakfast party and wants to keep Punjabi food on the menu. At that time, ordering dishes from our bakery would be the best option. It's because they have various Punjabi dishes available, such as Kulche chholey, Amritsari kulcha chholey, Tava bathure chholey, etc. This food would be really appropriate and would taste the best because the bakery wants to provide the best to its customers in terms of taste and quantity. 
3. Extensive Menu Selection
Another reason that can also help everyone in the best way possible to make their celebration really memorable is the availability of numerous menu options. It's because people will get this chance to give try not only to the traditional Punjabi food but to other options as well. Due to this reason, people get interested in ordering food from Bombay Bakery because there they don't only have to stick to what they decide but can also go for other food options.
4. Presence of Flavorful Ingredients
The presence of flavorful ingredients in the Punjabi food ordered from the best bakery not only satisfies everyone's cravings but also attracts them to order next time from that place. It's because the bakery staff wants their customers to have the best experience and taste in food, which satisfies their guest's cravings too and successfully makes everyone's time quite memorable. 
In Conclusion
The information gives the idea that by knowing about these and other fascinating reasons, people actually get attracted to placing their order. As they don't want to get stuck with one taste or option but do want to have a different experience. So, without thinking much about the urge to know the reasons, they should surely place their order from Bombay Bakery, one of the best bakery in Calgary, and make their time unforgettable.