Indian sweets are amazing and delicious and are great to hand out on multiple occasions. 
But which occasions are the best to hand out sweets? To help you know when to hand out or give Indian sweets, we have listed down some of the best occasions that you can use to hand out the best sweets to your friends or loved ones!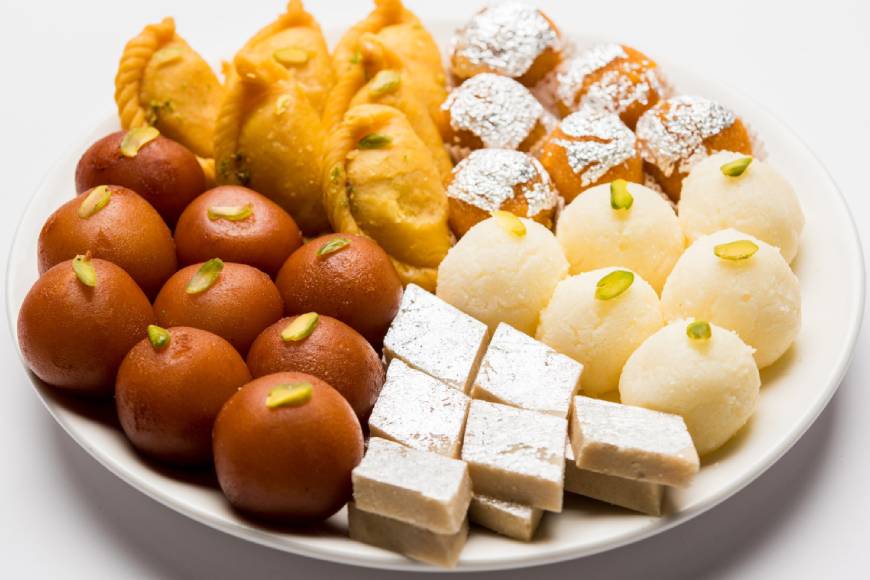 Here are some of the best occasions to hand out Indian sweets: 
Birthdays
Birthdays are one of the many occasions that you can use to hand out Indian sweets. 
From ladoos to anything that you might think is good to hand out, the choices depend on which place you're visiting to get the sweets from.
Just make sure that you are going with something that's not too sweet or delicious! 
Parties
If you have been invited to a party, bringing something with you can be a good thing to do, especially if the host is a close friend or family member.
From barfi to something nice or just some Indian cake, the amount of things that you can hand out to the host of the party depends on you and from the shop for the best sweets in Calgary that you will be visiting! 
Festivals 
On festivals like Diwali and many more, you can hand out sweets like laddoos, barfi, Kaju barfi, ras malai cake, ras malai and etc to your loved ones.
You have to keep in mind that the best festivals are some of the most celebrated ones in India and all over the world, which is why if you are planning to hand out sweets, go with the most celebrated and meaningful ones.
Holidays
The last one is the holidays.
From the New Year to Christmas or any other holiday that you or your loved ones like to celebrate, you want to make sure that you are handing out some of the best sweets that there are for such auspicious events.
By just handing out sweets, you can make their day better, and if you are planning to get some for the people that you love, try to buy them from the best sweet shop in Calgary or the city that you are in.
Do you think we missed any good occasion in the article that we made above? Let us know if we did by leaving a comment in the comments section below so we can add it right away!