Corporate events often revolve around professional development, networking, and business discussions. However, one element that is often overlooked in these settings is the inclusion of delicious treats, like ice cream from the best ice cream shop in Calgary on the menu.
This may not be the first thing that comes to mind when planning a corporate event, but there are several compelling reasons to consider it about which they are unaware.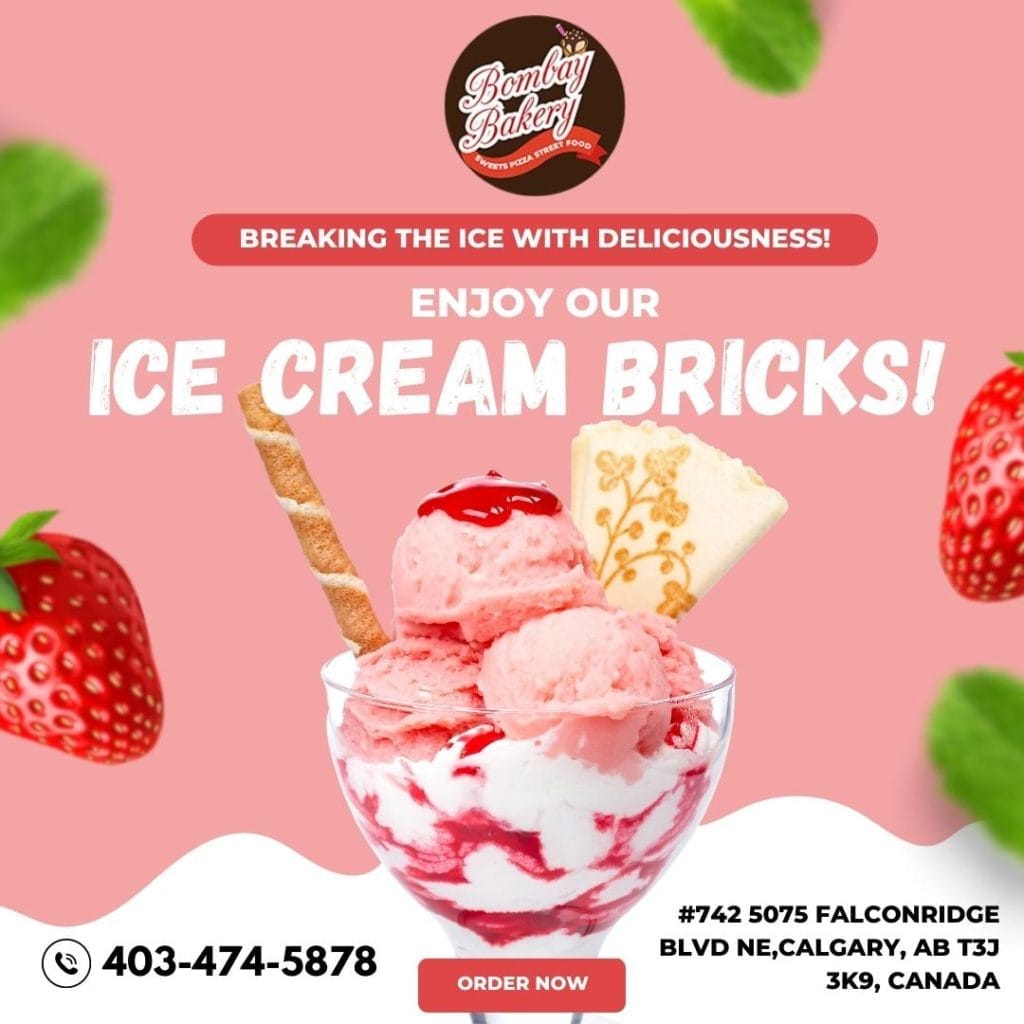 So, to let them be familiar with those reasons we are here with this blog. Through this, everyone will explore the amazing benefits of keeping ice cream on the menu of corporate events from the best bakeries like Bombay Bakery, and how this sweet addition can enhance the overall experience.
But prior to this let's see what kind of other planning people do for the corporate event including:
Now, let's see what kind of benefits people will get if order and keep the ice cream from the best ice cream shop in Calgary on the event menu:
1. Boosts Employee Morale
One of the primary benefits of having ice cream at corporate events is the morale boost it provides. Ice cream is synonymous with enjoyment and relaxation, and incorporating it into a corporate gathering can make employees feel appreciated and valued.
So, to add a fun element to the corporate event and to make the time memorable for everyone people can keep this on the menu as the top priority.
2. Helps in Facilitating Better Network
Ice cream can act as an excellent conversation starter at corporate events. People tend to gather around the dessert table, and while enjoying their sweet treats, they are more likely to engage in casual conversations. This informal setting can lead to more meaningful connections and improved networking opportunities. However, with this people will even get a chance to clear every kind of thing and point with their co-colleagues.
This would help everyone in the best way so definitely while thinking of planning and organizing the event people should keep the icecream at the top of the preparation list.
3. Enhances Creativity & Innovation
Sweet treats like ice cream can stimulate creativity and innovation. When people are in a relaxed and enjoyable environment, their minds are more open to new ideas and solutions.
By serving ice cream, people can encourage the employee's creative thinking, which can be particularly valuable for brainstorming sessions or team-building events.
4. Reduces Stress
Corporate events can sometimes be stressful, especially when dealing with important presentations or meetings. Offering ice cream as a dessert option can act as a stress reliever and provide attendees with a moment of relaxation.
Consequently, to let no one get hectic people should keep this dessert on the menu and let the employees with work even start to feel relaxed.
5. Let Everyone have a Memorable Experience
A corporate event that includes ice cream is more likely to be remembered fondly by attendees. Ice cream adds a unique and memorable element to the occasion, leaving a lasting impression. This positive association can contribute to improved employee satisfaction and loyalty.
The Gist
Incorporating ice cream into the menu of corporate events is a fantastic way to enhance the overall experience and bring numerous benefits to the table.
So, if anyone is thinking about the place then they can place their order with our bakery right away and have the best time at the event.