Pastries are beloved treats that grace the best bakery in Calgary shelves worldwide. Whether it's the flaky layers of a croissant, the creamy filling, or the sweet glaze on a fruit turnover, pastries delight our taste buds and bring comfort with each bite, and because of this people love to visit the best pastry shop in Calgary to have the delicious taste.
Behind the magic of these delectable creations are common ingredients that skilled bakers use to make pastries the best they can be. But people think they don't use good and quality ingredients to prepare that.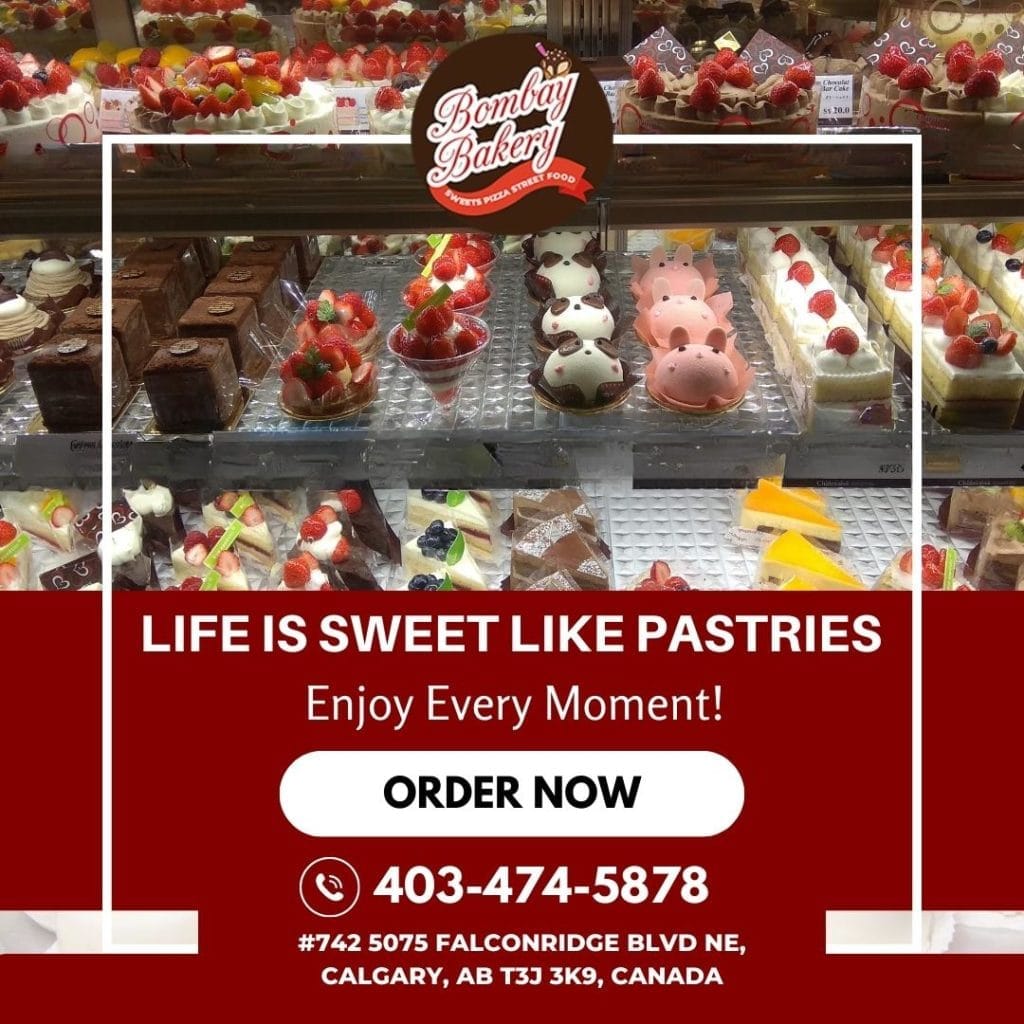 So, to debunk this myth we are here with this amazing informational blog through which people get the idea that bakeries use the best ingredients to deliver the best taste to everyone.
Let's have a look at the list of unique and tasteful ingredients:
1. Flour: For the Flakiness
This is the main ingredient in pastry dough that is used to make the base. Bakers often use all-purpose or pastry flour for its lower protein content, which results in tender and flaky pastries. The process of creating layers in puff pastry or laminated dough relies on the gluten structure in flour, giving pastries their signature texture. This even helps everyone to deliver the best taste to their customers.
2. Sugar: For Sweetness & Caramelization
Another important ingredient that bakeries usually add to pastries to make them more tasty is sugar. This is considered to be really important because if this can't be added in cream and base then the whole thing would just be tasteless and no one would love to have that So, sugar needs to be added to make the dessert really tasty and to be served to the customers.
3. Eggs: To Maintain Better Structure & Moisture
Like other ingredients, eggs are also important to be added to the dough because only then pastries will get soft. Otherwise, the dough would be soft but not that much when it gets mixed with egg. This ingredient is added so that the pastries will get good moisture and structure so that everyone can have that and enjoy the best flavor.
4. Salt: To Balance the Flavors
Salt is the ingredient that is used to balance the sweetness in the pastries. As, like sweetness this is also important for everyone to have a lil of salty flavor that will leave them drooling over. So, bakeries just add this to give a unique and special taste to every of their customer.
5. Vanilla: To Elevate the Taste
This essence is added to the pastries because it elevates the whole flavor and adds extra sweetness to the pastries. So, bakeries usually add this to deliver the best taste to their customers and let them have the best time having them.
Final Thoughts
The information surely gives this idea to everyone that bakeries usually use the best as well as tasty ingredients so that customers there get the best flavors.
So, by knowing in detail about all these things if you are also interested in visiting the best bakery in Calgary to have an unforgettable taste then you should try Bombay Bakery today.