People of all ages are very eager when it comes to celebrating their 18th birthday. This is because their joy knows no bounds. However, in the excitement of the birthday celebration, they usually forget to order the cake. To make that possible for loved ones, people can take help from the birthday cake delivery Calgary service, offered by Bombay Bakery and can make the day memorable. 
But at the same time, their loved ones don't remember what tips will let them choose the best 18th birthday cake for them that will make their day memorable. So, through this blog, they will get to know about the tips that need to be considered for making the best choice of birthday cake to bring a smile to their loved one's face and make their day unforgettable.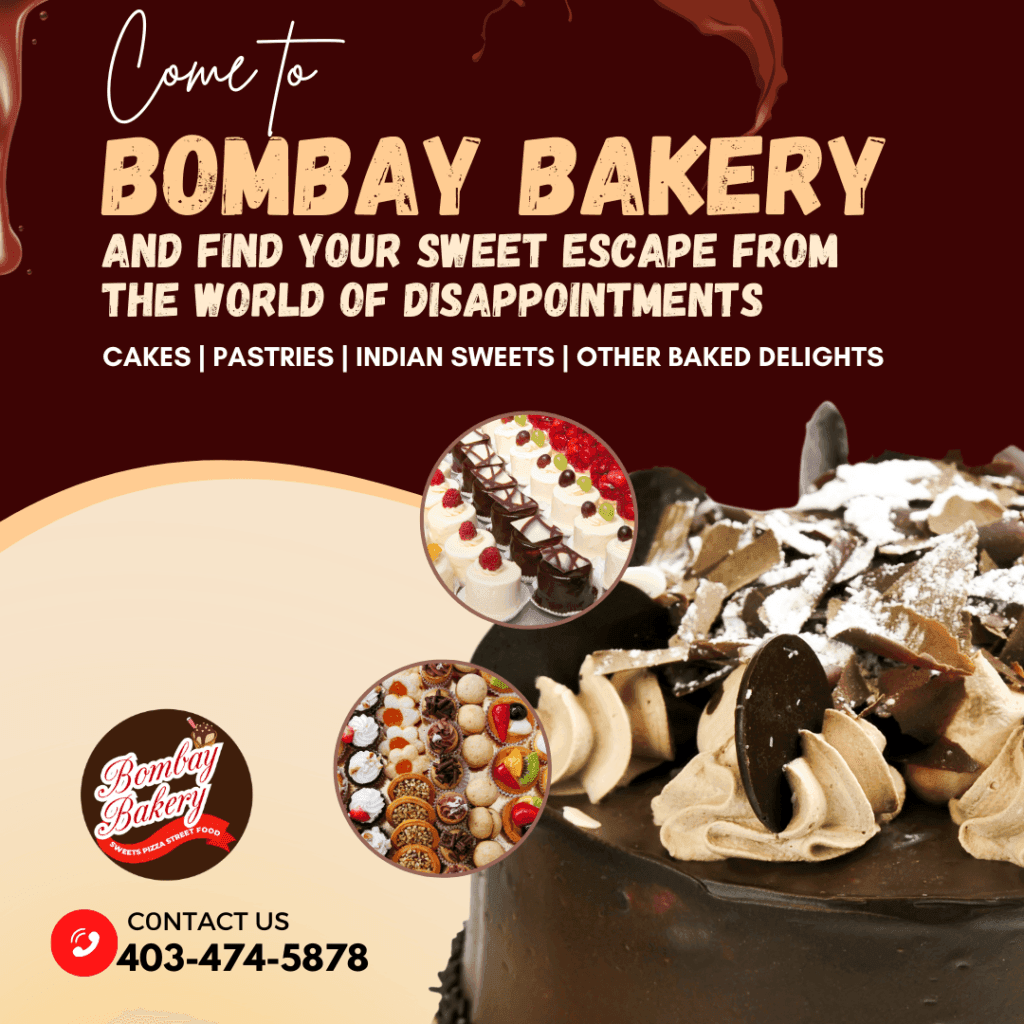 The following are a few essential tips that can help everyone create a memorable day:
1. Choose the Best Bakery
For making the day memorable, first, everyone should find the best bakery that has a lot of options to offer to their customers, such as a variety of flavors, customizable options, and many others. This helps them to know where they can take the help of the birthday cake delivery Calgary service to surprise their near and dear ones on their 18th birthday. 
Even while making the choice, a lot of bakers claim that they will deliver the best choice to their customers. After the claims also everyone should not only go by the words but rather should check on their own to make the moment and the day memorable.
2. Choose the Cake Style
After choosing the bakery, there is a need to decide which style of cake people want to surprise their loved ones with. This totally depends on people's preferences, whether they want the cake to be customized or want to have a simple flavored cake. If they want to have a customized cake then they can choose the thing or character which they love the most such as any cartoon character, fairy, and many others. But, if they want a simple cake then they can choose their favorite flavor such as ras malai, red velvet, black forest, etc.
So, they should choose what would be best for their loved ones to make them feel happy, cherished, and special on their birthday.
3. Plan for the Successful Party
The next thing that needs to be kept in mind is that people should not delay their 18th birthday party due to any unknown reason, such as if the bakery fails to deliver the cake on time. They should have a backup option for the cake ready with them to make the party possible. This not only helps them to feel special but also lets them feel that their loved ones can do anything to make their day and make them feel special.
To solve this problem, people should refer their family and friends to the bakery that delivers orders promptly without delaying them and satisfies their customers. Therefore, people should refer to reputed bakers to fulfill their satisfaction and surprise their loved ones.
4. Compare the Price
Like other important tips, the price-related thing people should keep in their mind. This is because sometimes people want to surprise their loved ones on their 18th birthday but have a specific budget. So, they should always check for the bakeries that go as per their budget and deliver the best in return.
Therefore, before placing an order, people even get the option to choose the cake that comes within their budget but fulfills their needs and requirements.
Final Words
To make their loved ones' 18th birthday memorable, people can follow the above-mentioned tips and choose the best cake for them. They can go for a simple cake, customize it according to their loved one's preferences, or choose a basic flavored cake. This will not only make them feel special but also create memories that will last a lifetime.
So, while preparing to surprise their loved ones, everyone should consider and think only about their choices and preferences to make it an unforgettable day.