When it comes to food, taste is everyone's first priority. Maybe you too are choosy when you have to pick something to snack on. Similarly, we also enjoyed specific Indian bakery delights when we were kids. Most of us do like to live back those moments whenever we feel low.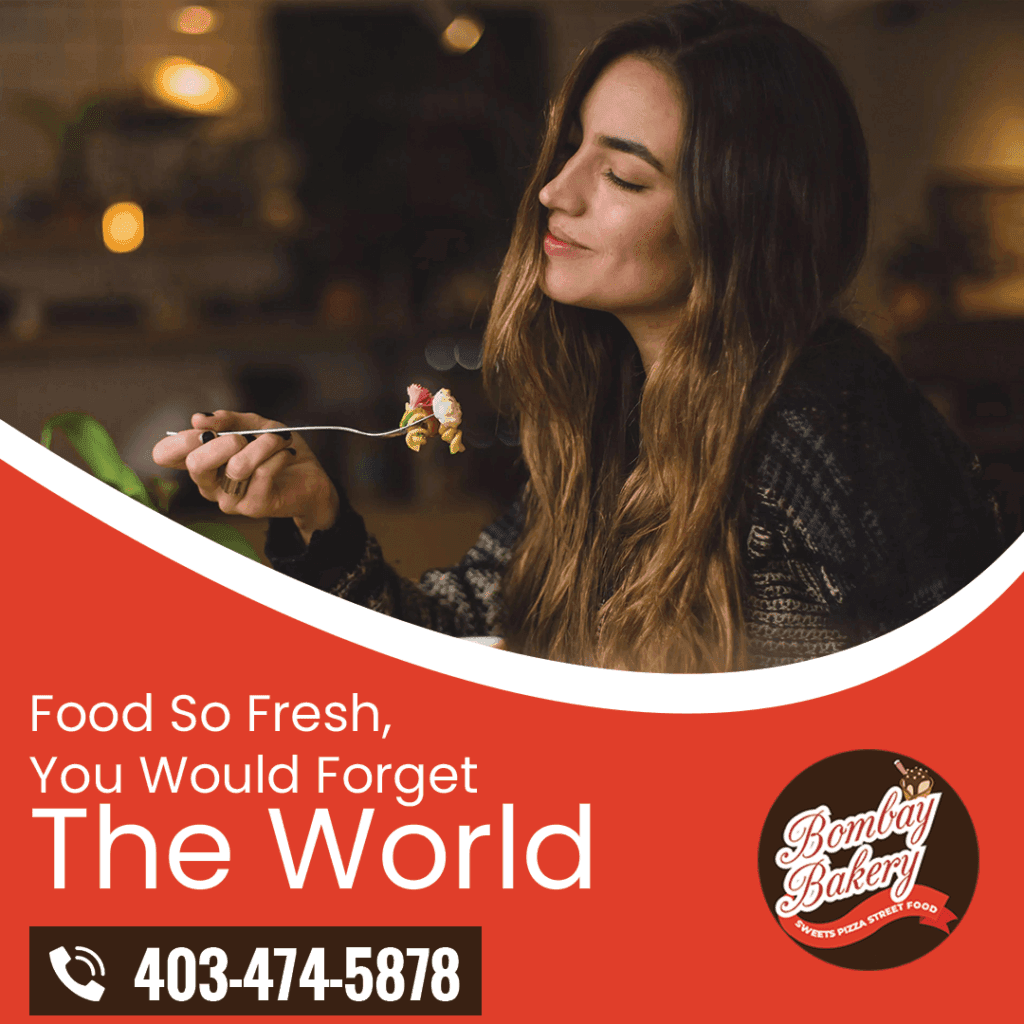 So, here's a list of some evergreen Indian bakery foods that never went out of trend.
1. Puff Pastry (patties):
Puff Pastry is basically a light flaky pastry made with different layers of laminated dough or that are made with alternate layers of butter and dough. Butter is the key ingredient in these puff pastries that make them taste like the best patty in Calgary. 
At our bakery, we serve this evergreen food item in two popular variants that are mentioned below. 
Aloo Patty:

This puff pastry is commonly known as aloo puffs or aloo patty in India. Aloo puff pastry is a popular treat offered at bakeries that people can have with tea, coffee, and with any cold beverage or shake in India. The pastry has a simple potato filling. The potato filling is the key element in this puff pastry that makes it worth trying to remember all the childhood memories. 

Paneer Patty:

Paneer Patty is a flaky puff pastry with a golden exterior that is stuffed with delectable, spicy paneer. This delicious filling of paneer makes it taste like the

best patty in Calgary

. More than this, paneer is the main element that enhances the whole flavor of the puff pastry. This puff pastry is famous among people because they usually love to eat paneer and try it with various shakes, tea, and so on.
2. Pastries:
Who doesn't like pastries? They are everybody's favorite. The cream topping over the spongy cake slices adds an extra element to the pastry. For us, it's a bakery delight that reminds us of good childhood days again as we used to get one for everybody in the family on happy days or weekends. 
We at Bombay Bakery serve various pastries that people love. This includes:
Chocolate Pastry:

Chocolate is the best sweet that people and even kids can eat anytime. So, to represent that in a different way bakeries started serving pastries to deliver delicious and sweet flavors to customers. 

Pineapple Pastry:

People who crave to try pineapple flavor, then they should try pineapple pastry, as in that they will get the same fruitful experience. So, to try different flavors they visit bakeries and eat different pastries.
3. Ice Creams:
In our childhood, we loved to have a scoop or two of our favorite ice cream to rock our mood. If you too are feeling low these days, try those flavors that you ate during your childhood time. This would be their best medicine that helps them to be part of that golden time again.
To let you enjoy and relieve those golden days, we have numerous ice cream options available.
Vanilla Ice cream:

This is and was the best ice cream flavor available in the bakeries that people want to try anytime. The flavor is available in all seasons at the bakeries and people love to eat it without considering any season. This was and still is the best ice cream flavor among people all over the world.

Chocolate Ice Cream:

This is also one of the most loved ice cream flavors that people can have when they want to go back in time or relish the time they once had. 
Summary
Want to relive the golden days of childhood? Then, come and visit Bombay Bakery, and get your hands on your favorite scoops of happiness!