What is a puff pastry?
As the name suggests, puff pastry is a flaky and light pastry made from dough made from alternate layers of butter and dough. Puff pastry is made from butter, salt, water, and flour without leavening agents.
This blog is powered by Bombay Bakery® which bakes the best patty in Calgary.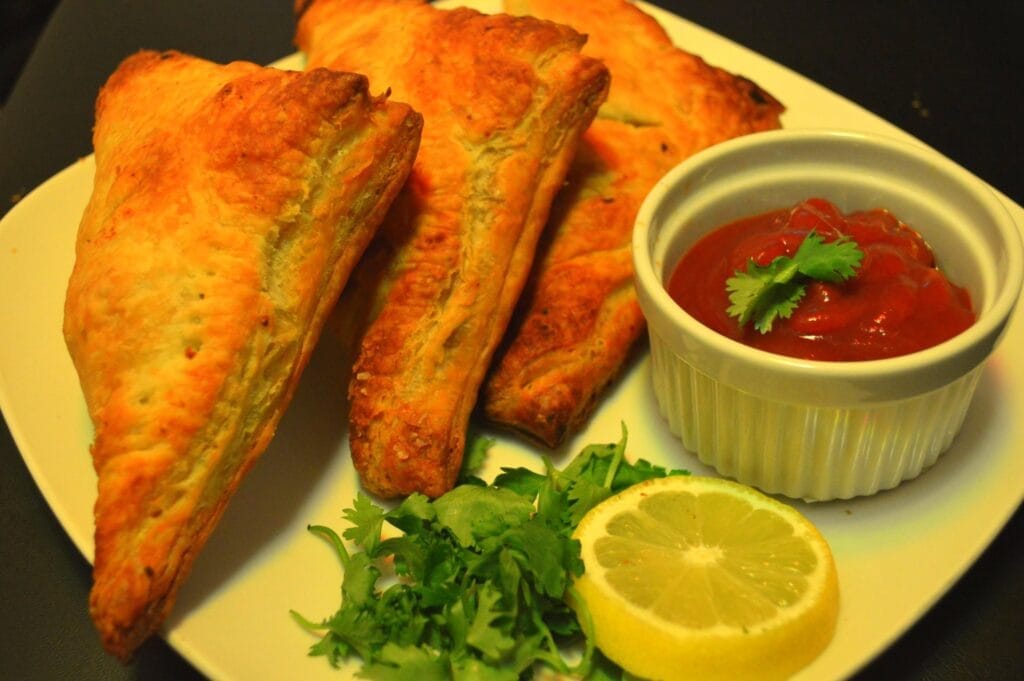 History of puff pastry or pattice
The pastry came before the chicken puff. The most popular puff pastry snack is pattice and savory Khara biscuits, which are sold at Irani cafés.
In France, where it is known as pâte feuilletée or feuilletage, puff pastry, often referred to as butter paste and puff, was invented. The French term for leaf is feuille.
The "Pastissier Francois" by François Pierre La Varenne, which was originally published in 1653, contained the first puff pastry recipe.
However, it was created a few years earlier, in 1645, by Claudius Gele, an apprentice of a French pastry chef, who discovered the method for puff pastry by mistake while attempting to bake a loaf of bread for his bedridden father.
Later, Claudius moved to Florence, Italy, to work for the Brothers Mosca's pastry store. There, he continued to make puff pastry for his employers while keeping the recipe a secret. He greatly profited his employers.
What are the most commonly consumed puff pastry variants in India?
Well, there are two most popular pattice types:
1. Aloo Pattice        2. Paneer Pattice
1. ALOO PATTICE (POTATO-FILLED PUFFED PASTRY)
A well-liked delicacy available in bakeries in India is aloo puff pastry. There is just a basic potato filling in the pastry. Aloo Patties or Aloo Puffs are other names for them in India. (Potato in Hindi is alos)
At gatherings or as a teatime snack, they are provided. These puffs are a staple in school and college canteens, and they'll transport you back in time. Aloo Patties(Puffs), pineapple pastries, samosas, and jalebis were served as a welcome treat to visitors or family members. Along with mom's homemade cake, Chole Masala, Dahi Vade, and other foods, it had to be on the menu for birthday parties. 
2. PANEER PATTICE (CHEESE-FILLED PUFF PASTRY)
Paneer Pattice is a flaky golden-crusted paneer puff pastry (pattice) filled with delicious, spicy paneer. It is an ideal party snack that may be made in advance. These mouthwatering Indian savory turnovers are created with puff pastry dough and stuffed with mouthwatering paneer. It's a huge success at gatherings every time! You'll enjoy this one without a doubt.
Too tempting isn't it? Try the best patty in Calgary at Bombay Bakery® which bakes them fresh every single day so that you can satisfy your craving for the ultimate crispiness.